Sounds from the IKEA ENEBY Bluetooth Speaker
Last night at IKEA, we succumbed to the lure of inexpensive Scandinavian merchandise, and I picked up one of their smaller ENEBY Bluetooth speakers to try out in our kitchen. We use AirPlay primarily throughout the house for playing music, but our kitchen is one area where the sound doesn't reach as well and where I often would like to listen to something like a podcast while working (e.g. doing dishes). Plus, the speaker looks cool and has received some pretty good ratings online.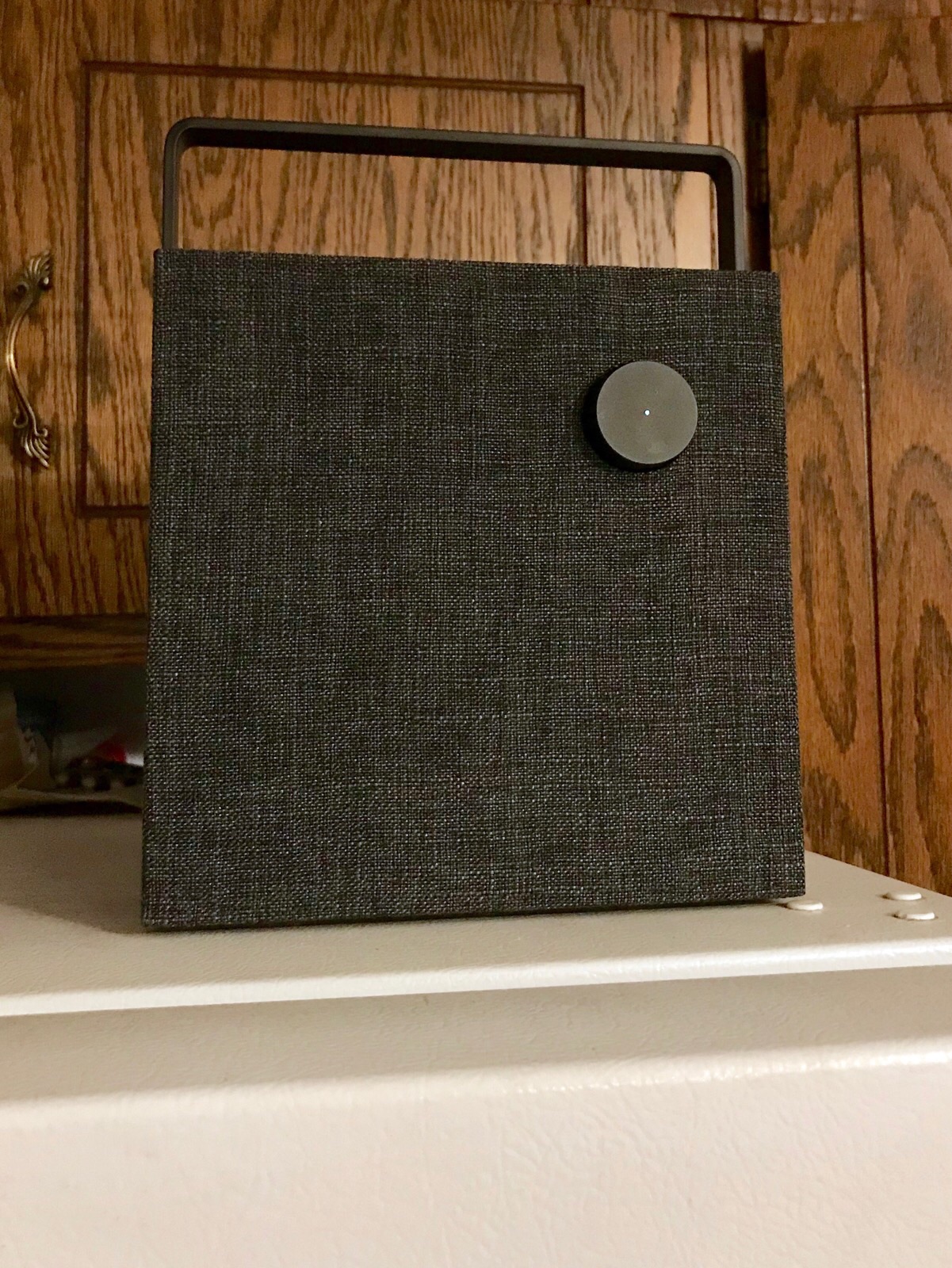 Testing Audio Performance
I had a chance to put the speaker through its paces with a variety of music this evening, and it performed really well. For something that's only eight inches, it puts out a lot of sound. I tried with solo piano music, like Walking on Air by Neil Patton, or the more textured sounds of Nils Frahm, and both sound really nice. The audio projects nicely as well, which fills our kitchen, dining area, and family room, since they're all generally in a straight line. I had to turn the volume up a bit to experience the same room-filling sound with Maurizio Pollini's Chopin Nocturnes, but the detail is all there in excellent quality. Other instrumental numbers, like Independence Day from Chris Thile and Brad Mehldau, really sound as good or better than my $400 headphones. For orchestral and larger symphonic music, like Thomas Bergersen's American Dream, the sound comes out clear and loud, but it's here where I immediately found the limits of this smaller speaker. The detail is there, but it sounds like it's coming out of a small box, which it is. I expect the larger ENEBY speaker would have performed much better for symphonic/orchestral sounds.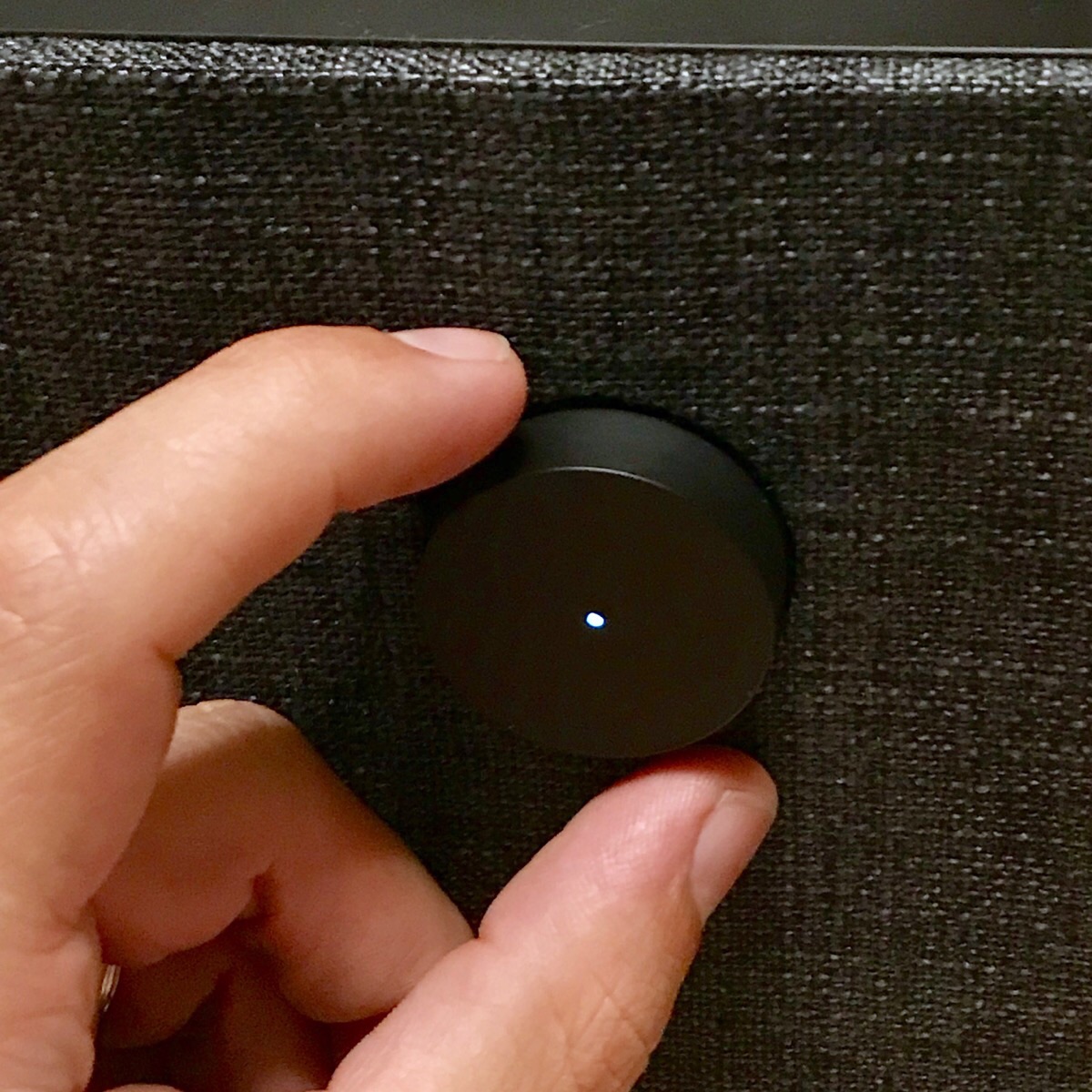 Splendid Singing
In terms of vocal performance, the ENEBY really shines. Obviously, it will be fine for spoken audio, like my podcast-listening use case, but most vocal solos and duets were really quite good. Once the music started going, my wife and kids began requesting some of their favorites. We thought the speaker really boosted the listening experience on duets like Anywhere With You by Tyrone and Elina Wells, and the high-mid crispness of the vocals in The Wailin Jenny's rendition of Wildflowers nicely balanced out with some stronger lows from the bass instrumentals. I felt like there were some songs where the bass was overpronounced, but for the most part it's been a missing element from most of our listening, since the iMac speakers are likely underpowered in the lower range. Jose Feliciano's Feliz Navidad, a common request from my kids even in summer, really showed off the pronounced highs that this little speaker can produce. Even Sandra Boynton's Trucks sounded great.
Big Sound in a Small Package
The speaker has an audio-in port in the back, which means I could hook it up to AirPlay via our AirPort Express, or even plug in the old iPod that doesn't have Bluetooth connectivity. In general the design looks great, the sound is amazing for a speaker of this size, and the price is super-affordable. I'm tempted to get a few more – but perhaps when the budget allows, I'll get the larger model to compare. If you're looking for a nice Bluetooth speaker that doesn't need to be super portable, it's worth picking up at your next IKEA visit.