Coffee Website: Bear's Beans
Back when my brother created a promotional video for my coffee business, I liked the name and logo he created so much that I decided to purchase a domain name to get a website going.
My brother volunteered to design the site for me, and it turned out great! Currently there's no online storefront to purchase coffee, because I really don't have the time to start fulfilling orders just yet. But I am taking individual inquiries and can roast specifically for folks who would like to try out Bear's Beans. Go ahead and check out the site at bearsbeans.com!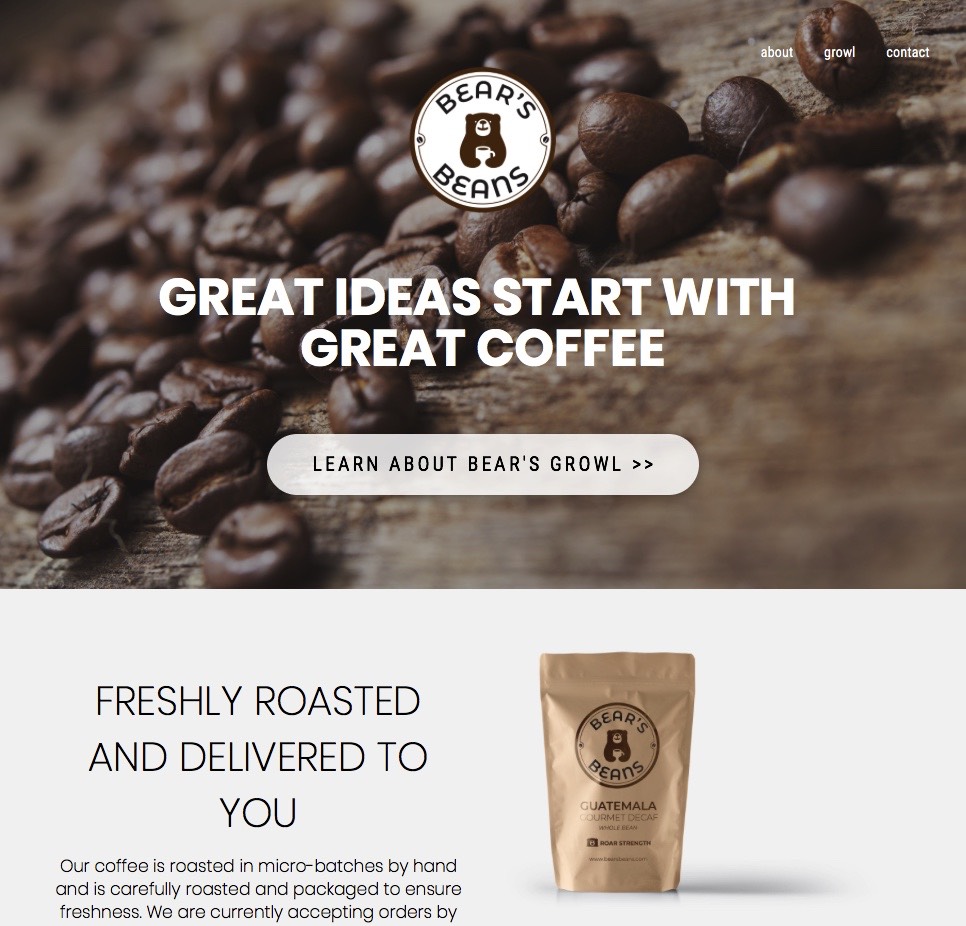 Also, if you're interested in building a website of your own, check out my brother's business at Johnson Marketing and Media.